As featured in Cowboys & Indians magazine
This was my first showing in Jackson Hole, Wyoming at the WDC. 2010 was Great!
14 Karat yellow and white gold Barbed Wire Bracelet. This bracelet featured a 1/2 carat diamond set on each side of the centered white gold "barbed wire" design, for a total diamond weight of 1.08 carats.
This bracelet has been a "flag ship" work of my art for years now. The "barbed wire" motif has also found its way into several of my designs and likely shall continue to be. It is a bold design, yet the openness keeps it from being overbearing. This bracelet can be fabricated to fit the wearers wrist ideally. This stunning bracelet can also be made without gemstones/ diamonds and the design stands up. I have made many in Sterling Silver also.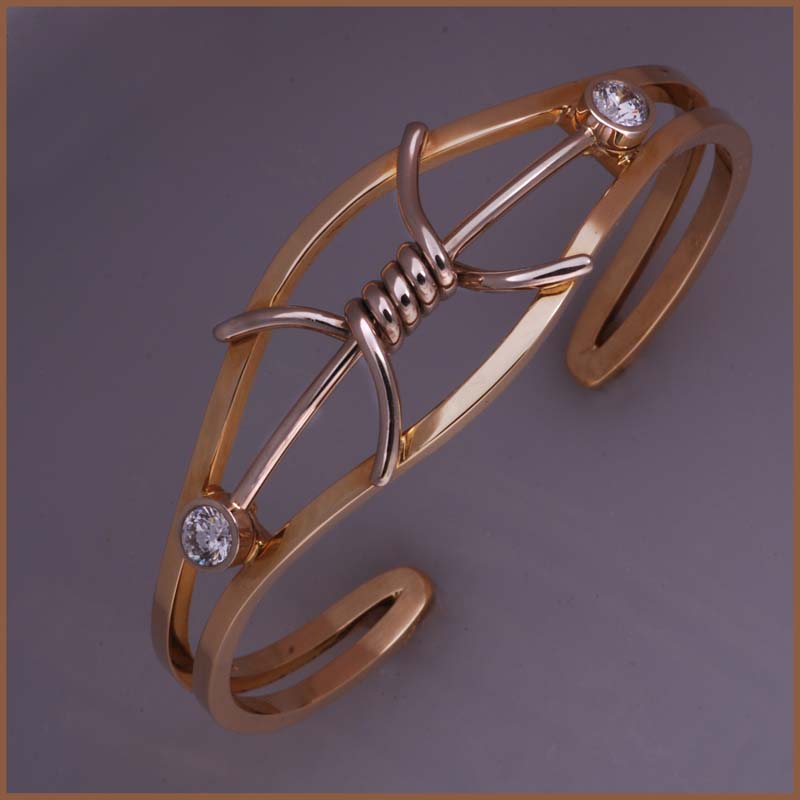 Diamond sizes available : up to one full carat per side and looks great with 1/10 carat stones as well.
Adding diamonds to the design varies in price according to diamond size and quality.
I do encourage purchasing well cut~finished~polished diamonds regardless of color & clarity grading specifics.
Simply put, I feel the diamonds must be "bright & lively" whether they be flawless or with minor inclusions."
Why bother with dull stones?
Possible diamond choices:
1/2 carat (0.50ct) each
SI 2-3 clarity (minor inclusions maybe slightly visible, G-H (near white), well cut
——————————————
3/4 carat (0.75ct) each
SI clarity, H color, well cut
——————————————-
1 carat (1.00ct) each

ONE ADDITIONAL NOTE:
I can custom make wide 14 karat white gold bezels that actually make a stone appear much larger.
It would add about $400.00 to the base price of the bracelet.
Images are of one of my two-tone 14K Barbed Wire Bracelets set with 1/2 carat diamonds (one carat total weight)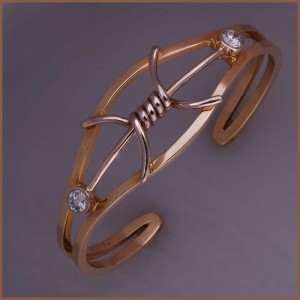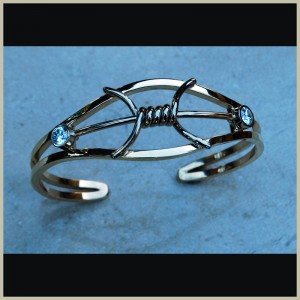 Complimentary ring designs are available