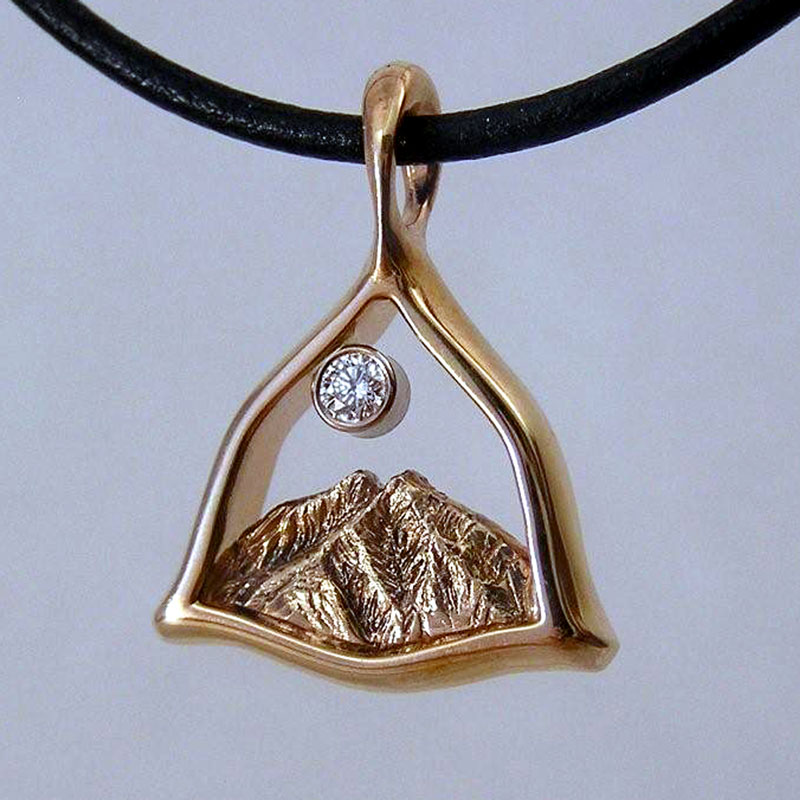 The splendor of mountain peaks are in the memory of all those that have climbed, hiked or photographed their immeasurable beauty.
These custom designed jewelry pieces capture just a few I have witnessed and may be reminiscent of your great experiences.
TWIN PEAKS is cast in 14 karat gold and set with a fine, white diamond weighing 1/10carat . The pendant weighs approximately 8.0 grams and is a highly detailed likeness of Mount Sopris in Western Colorado.
Mount Sopris is a breathtaking mountain, reigning 12,000 ft. over the Roaring Fork Valley . If you have ever driven to Aspen , Colorado, the magic of this mountain clearly identifiable .
(Upgrades available in white gold and platinum)
This item is available is sterling silver too.