Montana is know for sapphires of many colors, but a Yogo sapphire is truly "Top Shelf". The deep blue color of a fine Yogo Sapphire is nearly unrivaled. Many sapphires and other gemstones exhibit "hints" of secondary colors. Meaning you might typically see a blue sapphire with a perhaps a touch of green. It may not be obvious at first glance, but it changes the "pure blue hue". A fine quality Yogo Sapphire is simply blue. Thus the reason a Yogo Sapphire commands great attention (and price) amongst sapphire enthusiasts and collectors. Only one area in Montana are these gems mined-Yogo Gulch. Near mid-state in Montana, near a town by the name Lewiston. Originally the area was mined for gold in the late 1800's and the little blue pebbles soon got attention. The story goes on involving some of the most important jewelers on the East Coast and beyond.
This silver bracelet was fabricated in sterling silver with a 1/3 carat Yogo Sapphire bezel set in yellow gold. The bracelet is brush finished on the exterior with a high polish interior. This is a free-form style open design that I find pleasing to the eye, with a very bright blue Yogo Sapphire as center of attention.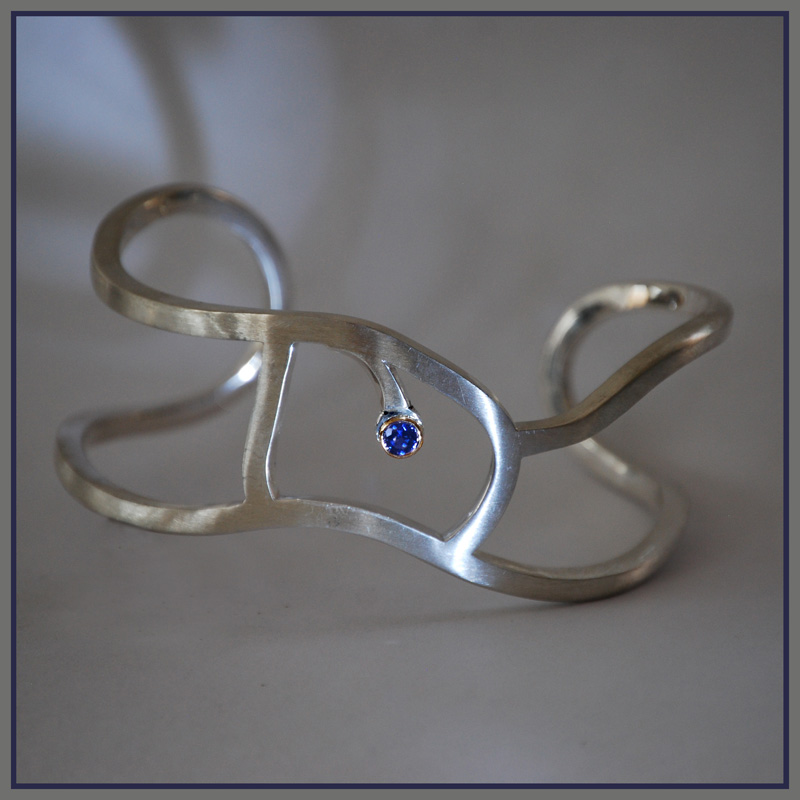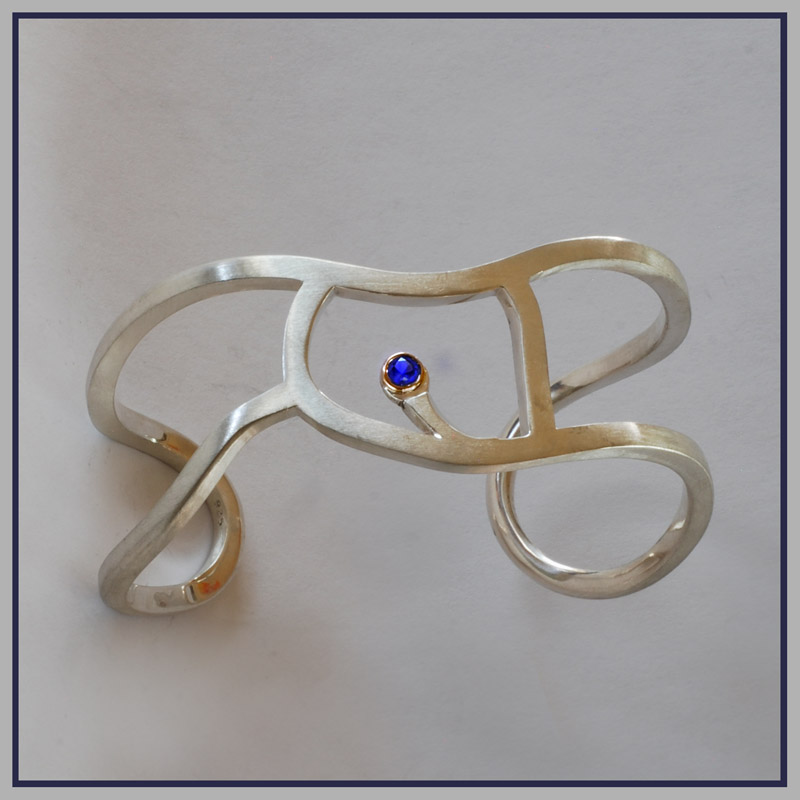 Twisting Sterling Silver square stock into what shall become a work of art.